Allegria Too Many Cooks, CGC

"Baker"
RIP - 2001-2014
Owned by Mary McHenry
Bred by Kim Johnson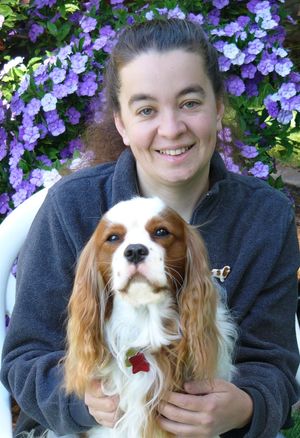 This is the one that started my love for this breed. My first dog and my first cavalier........Baker (Allegria Too Many Cooks, CGC). Baker was purchased as a pet but he did help me learn how to show. Baker is half brother to Kelly and Uncle to Billy, Mackie and Lucy. Great uncle to Paige and April. Thank you so much to Kim Johnson for selling me this wonderful dog! Baker turned 10 in May 2011 and is still healthy as a horse and demands breakfast and dinner on time!
Sadly, Baker passed away quickly in June of 2014 at the age of 13 years and 1 month. He is missed every day.